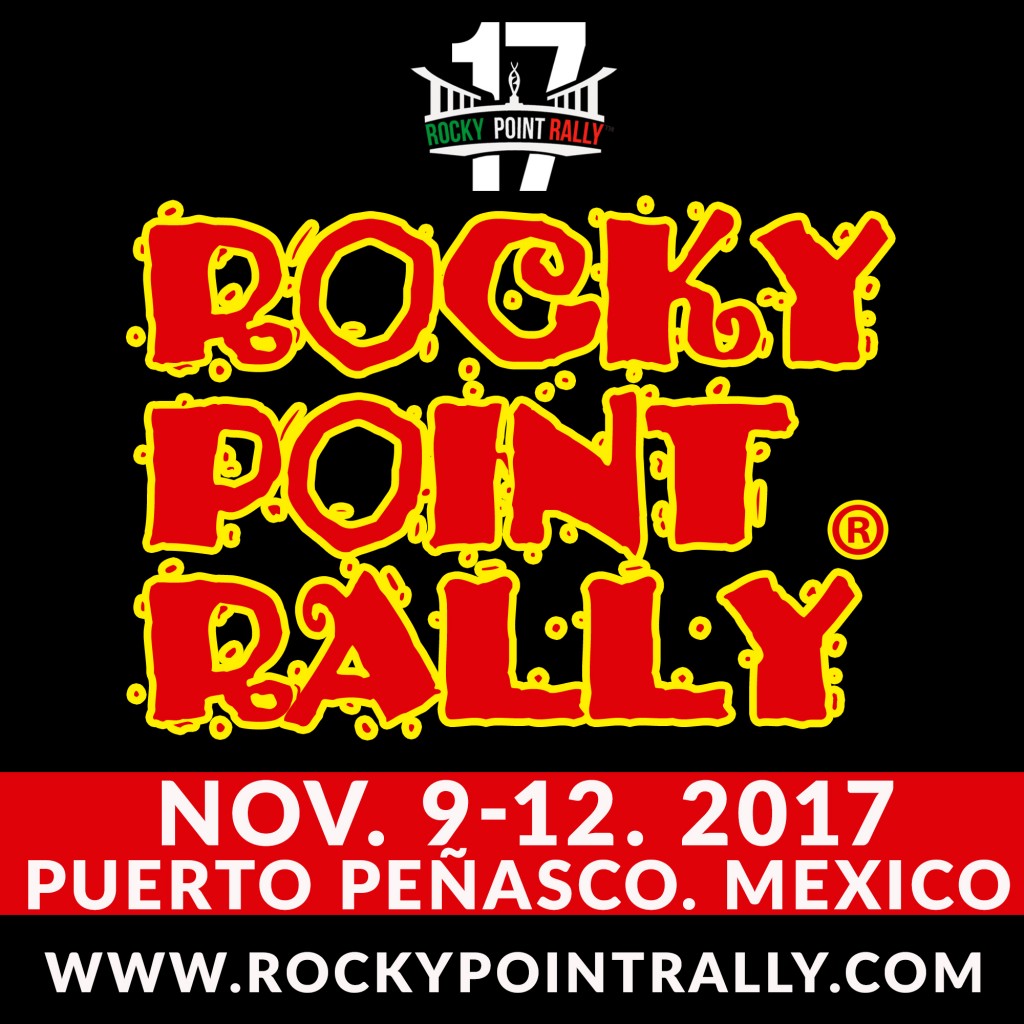 17TH ANNUAL ROCKY POINT RALLY  – NOV 9 – 12, 2017!

Rocky Point Rally Registration 2017: EARLY BIRD REGISTRATION ONLINE $20 US This registration fee is a donation to a number of charity organizations that benefit from the event. Registration packet includes official wristband to identify Rally-goers (also for free boarding of Pirate Boat), Official Rally Pin, Official Rocky Point Rally patch, official R0cky Point Rally items from sponsors (koozies, bandanas, etc.), Rocky Point Rally Calendar and map, plus the "Rocky Point Rally Passport" which highlights all our local sponsors around town!  REGISTRATION ON EVENT DATE $25 US – Be sure to register online for the Early Bird donation rate!
In 2017, you will also be able to sign up for the In-town Charity Poker Run  $10 US – includes individual sticker (Thurs & Fri)!
NOTE: Rally t-shirts are sold separately from "Registration Packet"    T-shirts will be available at registration area during Rally and at Playa Bonita Resort