1st Rocky Point Rally Kings Day Fiesta – Jan. 10th
In addition to throwing out candy along the parade route at the 2014 Rocky Point Rally™, rally goers were asked to bring a toy or two for what will hopefully become a new tradition in collecting gifts for a January Kings Day event! The 1st Rocky Point Rally Kings Day fiesta will be Jan. 10, 2015, and we hope you can join us! A number of local hotels are providing discounts to help warm up the spirit as you grab a toy and ride back south of the border. Plus, we're looking forward to great music in local venues over the weekend!
What is Kings Day? Traditionally, Kings Day (Jan. 6th)  is celebrated across Mexico as part of the Christmas season, and particularly with gift giving for children. Kings Day is one of the most anticipated days for Mexican children as in various parts of the country the figure of Santa Claus is not as prevalent (particularly in southern Mexico), so the Kings fulfill the role of delivering surprises and toys. The day is complemented with families and friends sharing a traditional "rosca de reyes" (round pastry made only at this time of the year), champurrado (hot holiday drink), and tamales.
Grab a toy and join us for the 1st Rocky Point Rally Kings Day Fiesta – Jan. 10, 2015!
Special vacation packages
Playa Bonita Hotel
Toy Run 2015   Reservation Code 159710
Three days / 2 nights $158.00 US with breakfast included (based on double occupancy)
One night $85 US with breakfast included (based on double occupancy)
Reservations directly at: info@playabonitamail.com From the US: 602-512-1182 or Mexico: 01-800-426-6482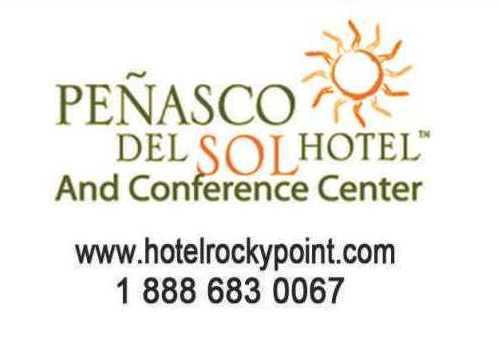 Peñasco del Sol Hotel
Reservation Code 151KingBikers
$99 US/night with breakfast included (based on double occupancy) *Extra person + $16 USD
Reservations directly at: reservation@hotelrockypoint.com Tel: 638-383-0300,  From US: 888-683-0067
SeaSide Reservations
Coupon Code BIKER14
20% discount on new reservations for January 2015 at the following condo complexes: Princesa de Peñasco, Las Gaviotas, Sonoran Sun, Bella Sirena, Pinacate, and Sonoran Sky
Minimum 2 night reservation