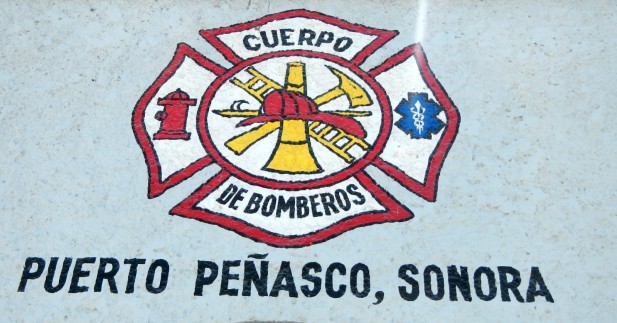 The Puerto Peñasco Fire Department was founded on June 11, 1974. Thirty-nine years later, along with the Municipal Civil Protection Unit under the direction of Jesus Nicandro Cornejo Torres, the department has three stations strategically distributed across town. In addition, the department has trained personnel available around the clock to provide fast and efficient service.
The department includes 30 professional staff members, along with 6 paramedics, and a Fire Department corps made up of 25 volunteers prepared to serve the community of Puerto Peñasco.
The Fire Department provides support services in combating fires, pre-hospital medical attention, search and rescue in the desert, and urban rescue. They also provide drill simulations at schools and businesses, training courses at local businesses and educational institutions, review of fire prevention and safety systems, safety coverage at local events, and special operatives during vacation periods that are strategically placed along the highways entering Puerto Peñasco.