Events @ 2015 Rocky Point Rally
Preliminary Calendar*
2015 Rocky Point Rally™
Nov. 11 – 15, 2015
*Subject to changes
11 Nov – Wednesday / miércoles
5 pm              MATT FARRIS @ Puesta del Sol Restaurant – Playa Bonita Resort
Veterans Day Early Welcome
12 Nov – Thursday 7 / jueves
Sanborn's Mystery Over the Border Poker Run
10 am – 5 pm  Registration @ Barclin's on Peñasco – Sonoyta Highway
Registration $20 includes official anniversary pin, patch, bandana, koozie, wristbands
Rocky Point Rally t-shirts and goodies!
Toy collection spot (for 2nd annual January Kings Day Toy Run)
Tickets for food and drink at registration area
4th Poker Run stop (other spots can be filled in here)
Noon               Boat cruises (Free cruise w/registration bracelet [drinks can be bought on board])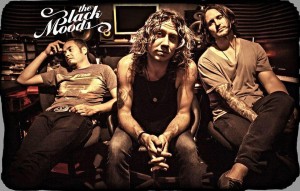 5 – 7 pm          TATTOO CONTEST @ Southside Jillz on Calle 13 * Cash prize for both men and women
7 pm                KICK-OFF PARTY @ Banditos on Sandy Beach with The Black Moods
10 pm              Agua de Coco @ Southside Jillz on Calle 13
Fiesta en Calle 13
13 Nov – Friday / viernes
Sanborn's Mystery Over the Border Poker Run
9:30 am           Pinacate meet up @ Barclin's (registration area)
Departs 10 a.m.            Desert Ride to the Pinacate Visitors Center
10 am – 5 pm  Registration @ Barclin's on Peñasco – Sonoyta Highway
Registration $20 includes official anniversary pin, patch, bandana, koozie, wristbands
Rocky Point Rally t-shirts and goodies!
Toy collection spot (for 2nd annual January Kings Day Toy Run)
Tickets for food and drink at registration area
4th Poker Run stop (other spots can be filled in here)
Noon and on   ¡Fiesta in the Old Port!
Noon               Boat cruises (Free cruise w/registration bracelet [drinks can be bought on board])
2:30 p.m.       Charity Condo Poker Run – meet up spot and stops TBA
3 pm – 5 pm    MISS ROCKY POINT RALLY contest @ Southside Jillz on Calle 13
5 pm – 8 pm    BEACH FIESTA @ PLAYA BONITA / CONCERT FEATURING MATT FARRIS
Poker Run final stop – turn-in cards / winners announced
7 pm                The Black Moods @ BooBar in the Old Port
9 pm                Whiskey's Quicker @ Banditos on Sandy Beach
10 pm              Agua de Coco @ Southside Jillz
Fiesta en Calle 13
14 Nov. – Saturday / sábado
11:30 am       Parade line-up @ Red Cross on Blvd. Fremont departs at NOON    Parade winds through town and ends in Malecón
Noon and on   ¡Fiesta in the Old Port!
1 pm – 2 pm    Bike Show Registration in Old Port (on main plaza next to stage)
2 pm – 4 pm    BIKE SHOW on main plaza – Prizes in 8 categories, plus People's Choice, Judges Choice, & Best of Show
Best Trike
Best Chopper
Best Vintage
Best Sport
Best Bagger
Best Metric
Best Custom
Best Paint
MUSIC ON MALECÓN MAIN STAGE starting from around 3 p.m.
5 pm          MATT FARRIS COUNTRY
"Welcome to the Machine" – Agora Arts – between bands
7:30 pm        DUANE MOORE & MOGOLLON
10 pm              Agua de Coco @ Southside Jillz on Calle 13  SALSA CONTEST @ MIDNIGHT
11 pm              The Black Moods @ Banditos
15 Nov. – Sunday / domingo
Noon               Boat cruises  (Free cruise w/registration bracelet [drinks can be bought on board])
Fiesta in Old Port
3 pm                BBQ @ Southside Jillz on Calle 13
NOTE: November 16th is a holiday in Mexico, with celebrations for Revolution Day * Parade on Blvd. Juarez * We will have signs directing best way out of town for folk staying till Monday *