Be sure to thank our Gold Level sponsors for their support of the 15th Rocky Point Rally™ !
  Welcome Gene Chavez of  Chavez Law Offices in Albuquerque, NM this year as a Gold Sponsor!  Chavez Law Offices, PA offers services across New Mexico, from Farmingtion to Deming and everywhere in between.   Welcome!  Injury lawyer – Vehicles/Motorcycles/Trucks

What first began as a small company here in Rocky Point, SeaSide Reservations can now be found across popular beach spots all around Mexico.  SeaSide offers both condos and beach home rentals for groups of all sizes.
FMI Rentals offers spectacular beach homes in the area of Las Conchas toward the east of town, plus easily accessible condominiums at the Pinacate complex right off Calle 13.   Many beach homes can accommodate large groups and provide ample parking – sandier roads out to Las Conchas.
Situated at the end of Calle 13, Peñasco del Sol Hotel (formerly Las Glorias) is conveniently located in the middle of town, and just a short ride over to the malecón as well as to the starting point of Saturday's Bike Parade. Peñasco del Sol is right next to the Pinacate condo complex and near many popular breakfast spots, and of course Calle 13!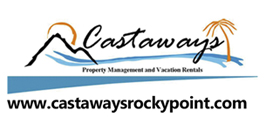 Castaways is another popular vacation rental agency with spots all over town, and particularly along Sandy Beach  – close to Thursday night's Kick-Off party and Friday night beach fiesta.  They offer spacious beach homes and condo rentals.  Castaways has been a great supporter of the Rally over the years and first set up our Facebook site Rocky Point Rally.