1st Kings Day Toy Run Jan. 10th!
With holiday spirit in the air, plans for the 1st Rocky Point Rally Kings Day Toy Run are coming together. Folks are invited to ride down to Puerto Peñasco the weekend of Jan. 9th – 11th, 2015 to get in on the fun and giving out of gifts. In teaming up with the local Office on Integral Family Development (DIF), which receives part of the Rally donations from November registration fees each year, we're planning a Fiesta Mexicana on the morning of Jan. 10th before loading up the presents and riding down Blvd. Juarez to the DIF's kids party in the early afternoon!
Weekend plans start on Friday evening, Jan. 9th, over at Banditos at about 6:30 p.m. with a rocking acoustic set by rising country star Matt Farris. Yeah, that Matt Farris who took the stage this November at the traditional Friday night fiesta at Playa Bonita, plus on Saturday night on the malecón!
On Saturday, we'll head to Shrimp Park (Plaza del Camarón near City Hall) around 10 a.m. for music, food, local artists, and to collect gifts. Food will roll in around 11 a.m. Then, around 1:30 p.m. we'll gather up all the gifts, load up (bikes and other vehicles welcome to join) and head to the Chamizal fiesta grounds to the DIF party. Yeah, you can dress up like one of the Three Kings or even Santa! See you then!
Insurance – Thanks to our 2015 Kings Day Toy run Sponsor!   Sanborns Insurance
Special vacation packages
Playa Bonita Hotel
Toy Run 2015   Reservation Code 159710
Three days / 2 nights $158.00 US with breakfast included (based on double occupancy)
One night $85 US with breakfast included (based on double occupancy)
Reservations directly at: info@playabonitamail.com From the US: 602-512-1182 or Mexico: 01-800-426-6482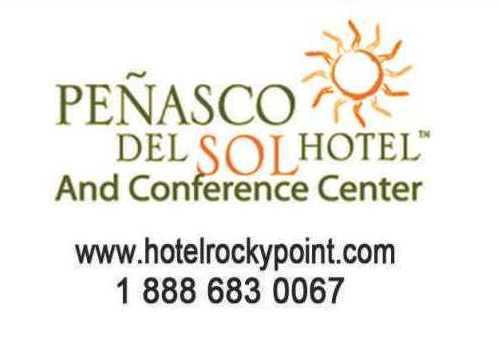 Peñasco del Sol Hotel
Reservation Code 151KingBikers
$99 US/night with breakfast included (based on double occupancy) *Extra person + $16 USD
Reservations directly at: reservation@hotelrockypoint.com Tel: 638-383-0300,  From US: 888-683-0067
SeaSide Reservations
Coupon Code BIKER14
20% discount on new reservations for January 2015 at the following condo complexes: Princesa de Peñasco, Las Gaviotas, Sonoran Sun, Bella Sirena, Pinacate, and Sonoran Sky
Minimum 2 night reservation